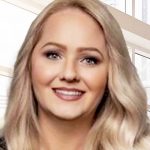 Tanya Ross-Ward
GRANITE BAY | LINCOLN
A little about me & my business
Real Estate is a passion that I had to pursue ...
When I was in the process of selling my own home I quickly realized my previous interest in real estate was developing into a true passion. I was intrigued by the personal aspect of the business, the details of each step of a transaction, and the positive impact each sale can make in the lives of people. I wanted to be on the other side of the sale, helping my own clients acheive their dreams! It wasn't long before I decided to take the big leap, get my license, and change careers. I have built a rewarding career since then and proud of myself for making the move! Prior to being a successful Realtor, I spent 17 years as a Corporate Executive negotiating contracts and franchise contract agreements between Public and Private sectors. During that time I served as City Planning Commissioner for 7 years where I learned a tremendous amount about land uses & development. It was an amazing career that mirrors real estate sales in many ways. I love being a Realtor and I'm grateful to have the opportunity to work with wonderful people, helping them achieve success in one of the biggest transactions of their life.
Providing the highest level of service ...
My approach to business has always been based on professionalism, dedication, loyalty, and old fashioned hard work. I have my eyes on the Market daily and make sure my Buyers see every new listing that fits their criteria the moment it's available, in person or via video conference when you are unable to tour in person. Once I have your list of needs & wants, desired price point, ammenities, and features, I get to work looking for amazing properties that will check all the boxes. Most of my Clients have very busy lives, so I am always happy to preview homes prior to touring and communicate however is best for you. I reach out to my network of area Realtors & Brokerages to inquire about properties that have not yet hit the market or are being sold 'off market' that fit your criteria. By being pro-active I make sure my Buyers never miss a potential Dream Home. If you need to arrange financing, I work with a wonderful group of selected area Lenders who all offer different options to meet my Clients needs. Whatever your Buying needs, I have you covered.
The art of your amazing sale ...
Providing my wonderful Clients a truly personalized sales experience completely tailored to them is my trademark. I enjoy taking the time to get to know my Sellers on a personal and professional level, then carefully crafting our sales stradegy around your timeline, preferences, and individual goals. Each home is unique, offering it's own personality, features, and charm that will determine the structure of our Marketing plan and how to beautifully showcase your property. I am always available to coordinate pre-market repairs or improvements, as well as any small details you need to complete pre-Market or to close your contract. From day one to closing day, I create a process that is as easy and stressfree for you as possbile. I look forward to guiding you through an amazing sale, becoming your trusted Realtor and friend for many years to come.
Family time is a great time! ...
I am the proud mother of 3 wonderful boys who have converted me into a Sci-fi and action movie fan - I know way too much about Star Wars & Marvel movies! My husband and I are grounded in our faith in Jesus Christ, raising our boys to be men with good manners, consideration for others, and strong independence. We enjoy spending time as a family, supporting our kids in sports, and spending time with our two Beagles. Yes, we are definately a DOG Family!
Our clients are awesome
""I can't imagine working with any agent other than Tanya in this area in the future. We've worked wi
…
th a number of agents in the past, but Tanya is the only one I can recommend unreservedly. She stuck with us for months looking for a house to buy in a very difficult market, always had more ideas to try, and was amazingly flexible and patient with our changing requirements. When it was time to sell our home, she made it the easiest that process has ever been, and got it sold the first weekend for tens of thousands of dollars over our asking price. She is highly professional while still remaining friendly and compassionate, and I'm so glad we had the opportunity to work with her.""
Granite Bay & Lincoln Hills