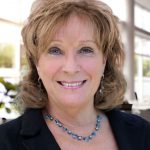 Sharon Walas
PLUMAS LAKE | YUBA CITY | ACTIVE 55+
A little about me & my business
I have a passion for Real Estate, ...
interior design, home ownership, and helping great people find their own dream home! When you are preparing to sell, I offer staging suggestions, ideas for improving curb appeal, and make sure your home is presented in the most beautiful way possible. I look at every Listing as an opportunity and I am honored that you trust me to get you the BEST possible results. As my Buyer, I make sure I am your second set of eyes, someone who is looking out for your best interest, and giving you sage advice when you need it. There is no greater satisfaction than being able to help my Client's find their Happy Ending at the end of such an important process in their life!
No two days are the same & I love that! ...
Every day is an opportunity to meet interesting people, preview new listings, master the latest technology, learn additional marketing techniques, and become a better, sharper Realtor. I thrive on creating a game plan with my Clients, setting tour schedules, organizing details, and making sure each step runs smoothly so you can relax. Making sure every question you have is answered, any obstacles in our way are overcome, and that your individual goals are met is what I do best!
You and I are a TEAM ...
Prior to my Real Estate career, I spent years in Office Administration where I learned that it takes a TEAM to accomplish any important task. There is no more important task than achieving your real estate goals! I am readily available when you need me; always just a text, phone call, or email away. I will enthusiastically provide the guidance, education, experience, skills, and resources to make sure that your sale is a wonderful, happy success. All you have to bring - is YOU!
When I'm not busy with Clients ...
My family means a lot to me and I spend as much time with them as possible. Business is my priority, but I do try to maintain family and work life balance. I volunteer for local schools and hospitals, organizing fund raising events. It is really important to me to give back to my community. I am also a City Ambassador in the city I live in. I love the connection it provides to my neighbors and fellow business owners. Line dancing is too much fun! I enjoy taking lessons and attending country band events as well!
Our clients are awesome
"Exceptional Realtors can be difficult to find if you don't know the qualities to look for. Sharon fi
…
ts the criteria of an exceptional Realtor due to her self-motivation, smart decision making and communication skills, high ethical standards and she truly cares about clients, both sellers and buyers. The real estate market is time sensitive so you need a Realtor who will let you know quickly where you stand when selling your home. Sharon listed my home Dec. 7 and informed me that December is the slowest month of the year to sell a home. I wanted to list high but Sharon presented a Comparative Market Analysis (CMA) which showed me where my home should be priced at and I agreed to her price. Obtaining a buyer required ambition and focus on Sharon's part. She spent hours of her free time cleaning and packing up the home so it could be listed as soon as possible. She staged the almost empty home with just enough accessories to bring out the qualities in the home. She hired a professional photographer and the pictures enhanced the home even more. We were in contract on December 18 and the home closed 30 days later on January 18. I referred Sharon to friends and there was a connection immediately due to her charming personality. Sharon was then referred to their friends and she found them the retirement homes of their dreams. Thank you Sharon, I can't thank you enough for your professionalism and your friendship."
"I had the singular privilege of meeting Sharon in one of her open houses, as I was looking around hu
…
nting for a decent house, I would proudly call my home. I was so impressed with her professional friendliness and courtesy. She presented me with a flyer of the house which was well detailed and she immediately wanted to talk real estate with me. She made me feel very comfortable and welcomed with her respectful, caring and passionate personality. She gave me a tour and was very engaging and convincing. Even though I was working with an agent, her charisma won me over. I told myself, this is exactly the kind of realtor I have been looking for. A realtor with a caring spirit; a realtor that is client centered. I instantly told her that I would be honored if she would accept to be my realtor. And the journey of working with an astute realtor started. During the process of our viewing homes, she helped me understand the CMA analysis; provided me with the Lender's and Buyer's Guide and these booklets helped guide me through, since I was new in California. She utilized technology to its fullest and provided me with everything I needed to know about Placer County and beyond. She was very accessible, always willing and readily available with her phone, text and email. She would always use her branded vehicle to personally drive to all properties I was interested in viewing, no matter the location and distance. She always had my best interest at heart, making sure and working tirelessly till she found the perfect and exact home I was looking for, which was purchased $30,000 below the asking price, because of her in dept knowledge of comparative market analysis. After closing November 20, 2017, she didn't just walk away. She helped me find all the vendors and contractors I needed for the finishing touches and took the lead in negotiating prices. If Sharon fits your ideal realtor, please I strongly suggest you give her a call. I grantee you, you will not be disappointed. Due to her kind and generous personality, we have become friends and talk occasionally. I am thankful and sincerely grateful that she is part of my new life here in California. Sharon you are a blessing!"
"I purchased a home that would be a flip in 6 months. After reaching out twice to the same realtor to
…
list my home with delayed responses, I contacted a highly recommended agent, Sharon Walas. I contacted Sharon, which was a Tuesday evening. Within an hour she returned by call and we talked about the listing. Wednesday, we met at the house and she reviewed the CMA with me and we also visited a few homes in the neighborhood that would be my competition. Thursday, the For-Sale sign was posted in the front yard. She brought over a few of her personal items to decorate the kitchen, giving the room a finishing touch. She also offered a few other suggestions to make the home more inviting which were well received and done. Saturday and Sunday, along with the following weekend, Sharon held an open house for 5 hours each day. At the end of each day, she called me and informed me about the visitors and their feedback on the home. Shortly after, a full price offer was received and the house closed escrow in 30 days. It was a very smooth transaction and Sharon will be my realtor for all future endeavors"
"Sharon is amazing and if you looking for a lifelong realtor, look no further. When my family started
…
looking for a house we called random realtors and they took days to respond. When they did respond they only showed us one home and they never contacted us again. Then we contacted Sharon about one of her listings and she informed us is was sold. She then asked us our price range and where we wanted to live and she met us an hour later with a list of homes to view. When we met Sharon, we knew she was going to be the realtor to trust to find us a home. For the next 6 weeks, Sharon was available almost every single day to show us homes. She found us the perfect home. She was very reliable and we never had to wait long for her to text or call, as communication was immediate. If you are looking for that quality in a realtor, she is the right realtor for you. We have found a life long friend because she is just absolutely sweet and she loves our 10-month-old baby boy. I'm almost kind of sad that our time with her is over, but I definitely know she will always be around. She is just one invite away."
"Sharon has been extremely helpful, personable and professional. Her knowledge of the home buying pro
…
cess was implementable and much needed for our first-time home-buying experience. Sharon was so nice and easy to contact. She was also very helpful and willing to share her resources and explain processes we didn't understand. We highly recommend anyone considering a new home to contact Sharon and make her your realtor! We have been so blessed to be able to work with her and well definitely refer her to anyone we know."
"I was looking to purchase a manufactured home and I called Realty One Group Complete office. I asked
…
the office to recommend an agent highly knowledgeable with manufactured homes, and with an office of nearly 300 agents, I was given the name and number for Sharon Walas. Using Sharon as our real estate agent was one of the best decisions we have made in a very long time. This was a family joint purchase, not all having the same idea of what type/style of home to purchase was not easy to maneuver. Not for Sharon, she took the time to listen, and understand what both parties needs/wants were. And from all of this, she was able to find us a beautiful home for our family member to live in. She is very detailed oriented with all questions and concerns answered in a timely manner. Her paperwork is impeccable. She does not overlook a thing. And for this......we now have an agent for life. Thank you...Sharon!!!!"
"My husband and I are first time home owners all because of how Sharon guided us through this process
…
and made it possible. We have been so happy with Sharon on her expertise and experience during the whole process. She works so hard at her job and most of all she loves her job. She is such a people person and that kindness really shows to her clients that she is working with. Sharon is so professional and is always prepared with getting us information we need. She has made us feel so comfortable we are glad to call her a friend. We are so proud of the home we got to purchase and how accessible Sharon is to us even after our purchase. We want to thank you from the bottom of our hearts of making our dream come true. ❤❤❤❤"
"I had the pleasure of being introduced to Sharon through Realtor.com. My goal was to purchase land t
…
o build on and retire. There were so many moving parts that I was unaware of in purchasing land. Sharon sent me a detailed list of items that would need to be addressed. Permits were needed from the Planning department and Site plan needed to be submitted. Septic and sewer needed to be purchased and installed. Soil needed to be tested. Power needed to be run from the nearest pole. The purchase and delivery of a manufactured home needed to be done. Sharon supplied me with all the pertinent phone numbers at the County. All her information was invaluable and I could not have succeeded in my new endeavor without her help. What truly amazed me more was that this was her first land sale. Her professionalism and knowledge of the entire process made her look like she had been selling land for years. I'm thankful that I was introduced to Sharon and she will be selling my home so that me and my wife can start a new journey in our lives. Sharon was my Realtor in the purchase of land. The transaction was so smooth that I knew she would be the Realtor to sell my home. She spent a lot of time with me and my wife talking about the market and what my home could sell for. Her presentation was flawless, along with her professional attitude. The home was listed on Thursday and Friday we had 9 showings with 5 offers in hand Saturday. Of course, we received way over asking and Sharon was able to get us free rent back for 31 days. The process was so easy and seamless especially with constant communication and updates due to Sharon's knowledge, passion and commitment to her job. The best part of meeting Sharon is that is she now our friend. I highly recommend Sharon, as in my opinion, she is the best!!"
Plumas Lake and Yuba City!