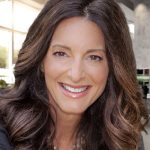 Rebecca Bauer
ROSEVILLE | ROCKLIN
A little about me & my business
I have a deep motivation to serve others ...
There is such a sense of fulfillment and pleasure having the opportunity to give someone else my 'ALL'. Knowing that I was able help you reach your Home Buying or Selling goals, realize your dreams, and seeing your happiness at the end of your sale is such a gift. Sometimes I can't believe this is my CAREER! I embrace every aspect of the sales process, from getting to know you and your wish list - creating a game plan for your purchase or sale - building effective working relationships with all involved in our transactIon - skillfully negotiating your best price & terms - and being there for you as your Realtor, Guide, and Friend through each and every step.
As your dedicated agent ...
I am very open, honest, and professional, but I'm not one to sugar coat the truth. I want to make sure you are always aware of your options and making the best possible choices for yourself. I'm a great listener, taking note of your important details and unique nuances. Real Estate is such a personal business and being a Realtor who understands you as a Client as well as a person is important to me. I like to set the tone of every new sale by getting to know the Agent and team on the other side of the table. It has been my experience that things go much smoother and are less stressful when you take the time to set expectations of transparency, cooperation, and clear communication between all parties. I am dedicated to your success above all else and have found taking the lead ensures a smooth transaction for all involved.
I have always been a Business Owner ...
Prior to my Real Estate career, I owned a popular hair salon and serviced many long term Clients. I have no doubt I cultivated my listening skills there! Like Real Estate, the salon industry is a very personal, emotional, and sometimes stressful business. Having compassion and understanding for the people you serve goes a long way to calm nerves, build trust, and create happiness. Being raised by two deaf parents, I am fluent in American Sign Language and have cultivated the valuable gift of patience.
Beautiful Roseville & Rocklin, my home ...
for over 20 years! Both of these wonderful communities have so much to offer! Great schools, activities, ammenities, beautiful neighborhoods, and perfect locations. I have helped many of my Clients buy their perfect Dream Home or sell their property quickly, for top dollar so they could move on to their next adventure! Are you ready for your new adventure? Why don't we grab a cup of coffee, a glass of wine, or whatever you like, to discuss YOUR perfect wish list and the best way I can serve you as Your Realtor!
When I have some 'off' time ...
I enjoy going to the gym, wine tasting, traveling, and spending quality time with those I love, my Hubby, kids, and our 2 German Shorthair Pointers - Chloe & Dottie.
Rebecca's Client Reviews!
"I can't say enough positive things about Rebecca. We walked into an open house, not really sure we w
…
ere ready to buy and that was when we first met Rebecca. She offered so much advice and knowledge that we decided then we were going to get ready to buy and once we had our pre approval knew that we wanted her as our realtor. She always went above and beyond for us and made our first home buying experience enjoyable. When we went to sell our home 3 years later, she was our obvious choice. Not only does she provide so much experience, she is just an all around great person to work with."
"Rebecca was there every step of the way. Everything worked out great!"
"We met Rebecca about 9 months ago while out looking at homes in the Lincoln area. After interacting
…
with her on several occasions, we agreed she was the person we needed to help us find the type of home we were looking for.We were in no hurry to buy unless it was "everything we wanted". She was completely on board with our no-time-line situation. Rebecca is very personable - great communicator and an even better listener. She took note every time we commented about our likes/dislikes after viewing a home. She was never pushy or opinionated about what we should/shouldn't like. Meeting/matching our preferences was her primary goal. She was diligent in sending us current listings that met our criteria. Just 45 days ago, she found what we'd been looking for - it was perfect! She immediately got us a showing and the following day, we made an offer. She tolerated our stress and anxiety with ease as she navigated us through the entire loan process. She was in regular communication by text and phone (all hours!!!) whenever we needed her. Bottom line, Rebecca was a joy to work with! She is a rare combination of ultimate real estate professional and wonderful human being! She cares very much that her clients get what they want/need. I highly recommend Rebecca to anyone that needs a realtor"
"Rebecca Bauer is amazing!! She came highly recommended from a mutual friend and she did not disappoi
…
nt. From our first meeting with her, we were instantly put at ease. She was organized, honest, and a good communicator. She has prepared a file of everything we should expect in the process of selling our first home. Throughout the process, she paid attention to all the details, both large and small. We worked together to on pricing our house properly so that we could get a fair price, but also sell it quickly. She put on a few open houses and we got a full price offer after five days of our house being on the market. Rebecca kept us informed about all of the appointments, appraisals, and correspondence from the buyer's agent. Selling a house can be stressful, but Rebecca made the process go as smoothly as possible. I would highly recommend her if you are looking to sell your house and we will be using her again in the near future to help us buy a new home. Thank you Rebecca Bauer!!"
"We interviewed other agents, but not only was Rebecca the best prepared, but her follow up even befo
…
re we made the decision to list with her was amazing. She was with us through every step of the process, kept us fully informed, and was knowledgeable about everything from our unique challenges, like an extended rent back, to the best contractors to correct issue identified during the inspection. She's extremely professional, but also a joy to be around and incredibly thoughtful and caring. We've bought and sold houses before, but this was the best experience ever."
"Rebecca held numerous open houses and worked diligently in marketing our home locally and on social
…
media. She held open houses every weekend until our home sold, which was approximately 24 days after we listed our home. The market was slowing down due to ever increasing interest rates and I was extremely happy with the price we received on our home and the short period of time it took to sell. Rebecca represented me better than I could have imagined and always kept my best interest at heart. I strongly recommend Rebecca."
"It was about a year ago that my husband and I decided to move closer to family. He moved several mon
…
ths in advance of the family, across the country, leaving me with the task of selling our home. Daunted by this overwhelming task, I spoke with Rebecca a few times about making some changes to our home. Rebecca gave me some great suggestions and stated that she would be happy to help me sell our home. Choosing a real estate agent was difficult only because I had so many friends from church and other acquaintances having lived in Rocklin, CA for 16 years. I have to say that having prayed about my decision to ask Rebecca Bauer to help sell our home was the BEST decision!! Rebecca had access to a fantastic team of professionals that responded quickly to text messages and phone calls. Rebecca Bauer's team had our well-loved home with a dog-trodded backyard and a front yard with very little curb appeal transformed into a beautiful new home that made me want to stay. Rebecca had our home sold so quickly, it was an answer to prayer! Rebecca brought great energy and professionalism. You won't go wrong with Rebecca Bauer!!"
"Working with Rebecca was a wonderful experience for my husband and I. We were moving from South Dako
…
ta.. and with Covid19, traveling out to Cali to do tours was not feasible. We toured 25 houses VIRTUALLY with Rebecca. She either used her iPad or iPhone for all of the tours. In between tours, she patiently answered all of our texts. We were so nervous... stressed... and after awhile we couldn't tell one house from the other. We are also new to Sacramento. Never have been here, never drive around.. we have no idea what life is like here! We put all of our trust into Rebecca since she has been here for a long time :)-in finding a house that is accessible for our son with cerebral palsy, in a safe area, not too far from my work, and more. And she did not disappoint! Another plus in working with Rebecca is that she knows American Sign Language. Our family is primarily Deaf- so having someone who can communicate during the tours was extremely helpful! We had so many people telling us to rent- but we trusted Rebecca in being able to find us a house to buy. Furthermore, she connected us to a lender and has numerous connections within the community to where if she didn't know the answer, she knew someone who did. She is THE realtor to work with!!!"
"I have worked with Rebecca for more than three years and I am so impressed with her professionalism
…
and commitment to her clients. Rebecca has the gift being fluent in American Sign Language and has been able to help so many people with their dreams of home ownership! I definitely recommend Rebecca Bauer!"
Roseville & Rocklin listings!