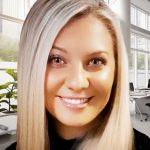 Lisa El-Arid
FAIR OAKS
A little about me & my business
Real Estate fits me like a glove ...
I have always enjoyed helping other people. My happiness comes from getting to know them, finding out how I can help them, and then feeling like I did something useful and good. There is nothing better than having a career that not only makes you happy, but also suits your strengths and talents to a 'T'. When you LOVE what you do, it's no longer a job, it's a joy! I have helped many Sellers & Buyers through successful transactions over my career. I have enjoyed being part of their excitement & happiness; knowing that I did a great job that made a positive difference in their life. Building my career in Real Estate is the best thing I ever did for myself!
I started my career in Leasing & Marketing ...
in Multifamily Property Management. The rental industry is extremely fast paced, requiring you to be on top of your game at all times and possess outstanding 'on the spot' problem solving skills - which I do! My communication style is very straight forward, conversational, and friendly. I'm very good at building positive working relationships with all parties involved in our sale so we can maintain a straight path to closing your transaction. I take the time to LISTEN to what people need and want, but never shy away from a challenge to accomplish my Client's goals. I enjoy negotiating contracts, making sure timelines are met, explaning options that are available to my Clients, and ensuring our paperwork is impecable so the process is as quick and easy for my Sellers & Buyers as possible! I also take advantage of ongoing real estate education classes to stay abreast of changes in our ever evolving industry. I work hard to provide the best possible service to my Clients!
Fair Oaks is a special community! ...
My husband and I thoughtfully chose to purchase our home in Fair Oaks because if feels like HOME! I grew up in neighbhoring Carmichael, which has its own lovely character and unique vibe, but there was something about Fair Oaks that made it special for us. It's one of the oldest communities in Sacramento, maintaining that charm of a less hectic time in history. When you drive the tree lines streets you go from darling 1930's bungalows to gorgeous luxury estates overlooking the bluffs of the American River. There are multitudes of well established neighborhoods where you see children playing outside, people walking dogs, and neighbors chatting. Vintage Farmhouses that have been in families for generations with Grandparents sitting on the porch and cows grazing in their field. There are also developments of new homes for Buyers who like to be the FIRST person to live in their house! There is a home, a property, a lifestyle, and a neighborhood for everyone! We border the beautiful American River Parkway and have access to miles of trails for biking, horseback riding, and running/walking; launch sites to raft, kayak, fish, or paddle board; and many parks & picnic sites to enjoy a relaxing day. Oh! Let's not forget the Fair Oaks community events, like our Annual Chicken Festival in Old Town - which is a ton of fun!
Let's make your SALE a SUCCESS ...
When you LOVE & SELL where you live, it's not hard to be a Area Specialist who gets amazing sales results! If you are considering Selling, there is no better Realtor to sell your home than one who specializes in your community. I would love an opportunity to get acquainted with you, discuss your plans, and share how I can help you get the results you want. Every Client has their own list of 'must haves' and 'wants', that's why my service is completely tailored to you. I never rush people into signing listing contracts, but early planning does make for better results. The details make the difference and your sales price will show it. I'm ready for a 'Meet & Greet' to share my experience, sales record, and marketing plan whenever you are.
Is it time to BUY? ...
Are you thinking of Buying in Fair Oaks? That is a brilliant idea! I would love to help you find the perfect home, connect you to top Lenders, Vendors, and the professionals you need to make your purchase smooth, seamless, and the best experience possible. Whether you are a First Time Homebuyer or ready to purchase one of the exclusive estates on The Bluffs, I am available anytime and only a phone call away!
When I take a break to relax ...
I LOVE to craft! I own a 'Cricket', so needless to say everything in my house is labeled and all my shirts are custom made! I also love to spend time at the river, dine at local cafe's, and travel with my Hubby.
Our clients are awesome
"Lisa sold my first house. She's amazing! Very personable and professional. Lisa could not have made
…
the process more easy! She was on top of it to say the least! It was such a great experience. She had the house listed very quickly and sold even quicker, well above what we asked for. I was truly amazed at how fast the house was sold, It wasn't even up 24hrs before she found a buyer for us. I highly recommend Lisa for all of your real estate needs!"
"Highly recommend Lisa as an agent because she has your best interest. She is very professional and h
…
elps set up your home for highest visibility on the market. She worked hard to get the highest possible price for my home as a sellers agent and was very responsive to my needs."
Beautiful Fair Oaks Listings!