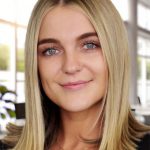 Kristina Silchuk
CITRUS HEIGHTS | CARMICAHEL
A little about me & my business
Real Estate is such a great investment! ...
I have always had a fascination with the real estate business and how owning property can transform someone's life for the better. Most people will never save as much as they can building equity in their home. Whether my Client is Selling or Buying, it's a privilage to walk each step with them from touring homes, someting I LOVE, to inspections, appraisal, sitting at the Closing Table and the 'passing of the keys' from the Seller to the Buyer.
I believe in relationships, not 'deals' ...
When you hire me as your Realtor, we aren't just doing a 'Deal' together. We are building a relationship that includes teamwork, collaboration, friendship, and trust that I hope will continue long after our sale is over. People are the center of my business and you matter to me. I take the time to understand your goals, preferences, needs, and desired outcome. I surround myself with amazing area professionals; Lenders, Vendors Photographers, and Tradesmen to make sure every single detail of your sale is handled with professionalism and care. This is an exciting time, but serious business, and teamwork really does make your dream work!
Well written contracts REALLY matter ...
A super important part of our transaction will be the paperwork. I spent several years prior to being a Realtor working at a local Law Firm dealing with multitudes of contracts daily. Attention to detail and accuracy was imperative - just like in Real Estate. I'm a Pro at writing a very persuesive Offer and Counter-Offer, compelling Request for Repairs, and making sure you get the Price & Terms you want. I make sure every 'i' is dotted and each box checked so we have no issues down the road. Working in Law, I learned a many skills that are VERY useful in my business and for the benefit of my wonderful Clients. Ongoing education, seminars, and staying on top of the latest changes in our industry is all part of providing you amazing service!
Enjoying life in Citrus Heights ...
I really love living in Citrus Heights. There is such a comfortable, suburban feel in this community. There are more parks than I can count, good schools - most within a bike ride from home!, great restaurants, shopping, and freeway access when you want to head out of town. There are so many options for Buyers AND Sellers, great pocket communities, and popular neighborhoods. There is literally something for everyone! Whether you are Selling or Buying, I know everything that makes our city a great place to live! Feel free to reach out to me anytime, I would love to help you with your real estate plans!
When I have down time ...
I believe community service and caring about your neighbors is important, so I volunteer at River City Food Bank. I also love hiking and spending time with my pup, Nugget.