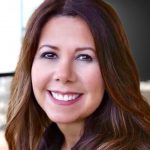 Frances Buch
FOLSOM | EL DORADO HILLS | CAMERON PARK
A little about me & my business
I love helping my Clients ...
Assisting Sellers & Buyers through their transaction, overseeing every detail, and coming out on the other side of their sale exactly where they want to be is the type of service all of my Client's have come to expect. My style in low-pressure, but focused and intentional so we get the the results you are looking for! Much of my business is built on referrals from my Buyers & Sellers, which is the best compliment I could be given! Building relationships that begin as a sales goal and evolve into friendships is what makes real estate such an amazing business!
Listening is my key to YOUR success! ...
Good communication is imperative for the success of every transaction, but listening is the KEY TO SUCCESS. When I understand my Client's personal motivation, needs, and goals, together we can create a path to success! I easily adapt to the communication style and approach of my Buyers & Sellers, which certainly helps to make our transaction a smooth one. I network with seasoned top professionals in the area, so we have the resources we need to to move through every step with ease expediting the entire process. I am dedicated to serving your needs - no matter how big or small - and skillfully navigating you through each step. I've spent years perfecting my Marketing, Sales, and Negotiating skills; have a broad understanding of every aspect of the industry; and never stop learning to make sure I am providing my Client's the BEST possible service. I must admit, knowing that you are being well taken care of brings me a great deal of satisfation too!
What I love about my area ...
I currently reside in the lovely community Cameron Park, but previously lived in Folsom and El Dorado Hills for over 20 years, so clearly I have an affection for the area! There really is no other area in the region that offers such natural beauty, access to both Folsom Lake & the American River, a truly amazing quality of life, and the tranquil feeling of a small community, yet located just minutes from the city. Whether you are drawn to the area for recreational activities, top ranking public schools, low crime rates, amazing shopping & dining, the nightlife, community events, exclusive neighborhoods, or you just want a little house with a bit of space - there is something for everyone in this wonderful area.
When I have a little down time ...
I love to walk my dog and enjoy the outdoors or take a trip to the coast, walk in the sand, and relax with a glass of wine. Life doesn't have to be complicated to be AMAZING.
Our clients are awesome
"Always ready to help We have been looking for house since more than year. During our house search F
…
rances helped us lot by writing several offer, talking with seller's agent and make our offer more competitive and attractive. Frances always made herself available to show us multiple houses mostly of weekends. She is very punctual , professional and responsive too. I highly recommend her as your agent in case you are looking for someone to work with. Wish her best of luck and all success in future."
""Frances did an excellent job on both transactions of selling my current home and getting me into my
…
dream home. Her professionalism and availability far exceeded my expectations. I got over list price on my home that she sold on the 1st day of the open house. I was then able to purchase my new home for under list price, which I didn't think was possible in the current market. Additionally, she has excellent knowledge of the various neighborhoods in the area which turned out to be incredibly helpful for me in finding the perfect spot to live. I highly recommend her as an agent if you want to have a smooth & successful selling & buying experience.""
""Frances was simply amazing helping us with our cross-country move. She worked for almost two-years,
…
searching out properties both on-market and off to fit our needs. To say that her efforts were above and beyond would be an understatement. I truly believe that Frances loves what she does and has a genuine care for her clients. I can make these statements based off end-to-end experience over an extended period and I don't think anyone else could have or would have helped us to the degree or result that Frances did. We're so appreciative for all she did and thank her for not only finding our new home, but welcoming us in a wonderful way!""
"Frances Buch has the patience of a saint! My wife and I both knew how picky we were when we embarked
…
upon this home seeking/purchasing journey, and we warned Frances, but even we didn't know the extent of our pickiness, and that after showing us 50+ houses, we still wouldn't have found the right one for us. Nevertheless, Frances happily persisted, assuring us that the right home would come along, and for us not to worry. Finally, just as Frances had promised, the right home DID come along, and Frances made the purchasing process as pain free as it can be. We have nothing but great things to say about Frances, and would and will recommend her to anyone in the market for a home. THANK YOU FRANCES!!!!! YOU'RE THE BEST!!!!! M&D"