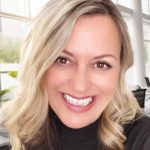 Debbie Kenney
SELLING IN ARIZONA & CALIFORNIA!
A little about me & my business
I wake up every single day excited to get to work!
Creating an amazing sales experience for my Sellers & Buyers that is positive - enjoyable - expedient AND exceeding all expectations is what I get up for every single day! Since dedicating my career to full-time real estate sales in 2014, I have been living MY dream come true. Helping my community neighbors with one of the biggest events most of us every experience is what makes my choice of career so special! I would love the opportunity to participate in your real estate journey, treating your sale with the dedication and care you deserve.
My job as your Realtor is to be what YOU need ...
Your Champion, Counselor, Ninja Negotiator, Marketing Genius, Skilled Guide, Project Manager, Keeper of the CALM, Pourer of the Wine, Cheerleader, and a good Friend who only has your best interest in mind. I excel at Marketing and preparing my Seller's home for Market; pricing property exactly on target based on the most current sales research to get my Client's in contract as quickly as possible. I enjoy taking care of every detail from planning estate sales and repairs, meeting with Appraisers and Inspectors, to placing house keys in the hands of HAPPY BUYERS! Whether you are Selling or Buying, I embrace my job overseeing and nurturing every step of your transaction so that you can focus the FUN part - planning your move.
I was a 'youngster' when I started my career in 1992 ...
as a Manager in Residential Property Management. I managed Mutlifamily & Single Family investment portfolios, oversaw every aspect of upgrades & repairs, leasing & marketing, and code compliance, as well as day to day office & personnel management. I also served as a Regional Training Manager for over 60 employees at 10 separate multifamily communities. I have acquired a very broad range of knowledge, skills, connections, resources, and talents over my career that I'm happy to put to use so that your sale is a success!
Every successful sale begins with a solid plan ...
Whether you are ready to sell or purchase a month from now, a year, in town, out of town, or another state, I'm here to help. I would love to sit down over coffee to chat about your plans and how together we can make them happen. Let's make sure you have every detail covered to successfully complete this amazing journey! I'm ready to get started when you are.
When I'm not 'RealEstating'...
I have a few interests - I love cooking, home decorating, oil/acrylic painting, writing blogs & prose, and creating graphic art. I'm always ready for a music festival, day trip adventures, traveling, or spending the afternoon by the pool with my best friend & Hubby, John. We are blessed with 6 amazing adult children and 3 of the MOST wonderful grandchildren ever! Noah, Sophia, and Mason. We also enjoy our two 8 year old cats, Harley & Rooney.