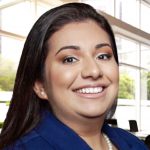 Ana Garcia
NATOMAS | SACRAMENTO
A little about me & my business ...
I was raised by a business woman ...
I am a Sacramento native and my Mother owned her own successful Bridal shop. At the age of 12 I went to work for her part time, learning how to deal with customers and give great customer service. It was a fantastic early start to learning how to work in business. I think it has been part of who I am ever since. Having the opportunity to help my own Clients with such an important process of their life is an amazing career!
Helping you invest in you ...
Home ownership really is an investment in YOU, your family and your future. I remember purchasing my first home with my husband and how it was such a life changing event for the two of us. It not only gave us stability, a place to raise our family, a sense of community, and acheivement, we were able to amass savings through equity in our property that we would have never achieved as renters. I LOVE helping other people achieve the same thing!
When you are ready to sell ...
I'm with you every step of the way! From our inition property walk through, getting your home ready for Market, connecting you with the professionals you need, and making sure every detail is taken care of, I work hard to make sure your sale is above and beyond anything you expected! If you are buying a new DREAM HOME locally or out of the area, I'm happy to help you with your purchase or connect you with an amazing referral partner who will take great care of you and your sale!
I devote myself to ...
staying on top of current trends, the local Market, all new real estate technology, and regulations to provide my Clients with the best possible service. If you have been considering Selling or Buying, I would be grateful for the opportunity to meet with you, share anything you would like to know about me, get to know what your dreams are, and how I can help YOU achieve them! This is an exciting adventure and I would love to help you every step of the way.
When I'm not busy with my business ...
I love spending time with my Husband and two boys. We enjoy spending time walking at the river, exploring, traveling together, and supporting local businesses.